Sproatt Mountain Access meeting
Meeting Friday Dec 7 . 6pm
There is a Powder Mountain club meeting scheduled for Friday, Dec 7 at 6pm at Backcomb Snowmobile Base Lodge (next to our parking lot at the end).

(Note: there was a proposed meeting for Weds, Nov 28, however this meeting has been canceled and rescheduled to Dec 7.)
This meeting is to discuss the proposed closure of the Sprout riding terrain, and what we can do about it as a club. Your opinions matter.
BlackTusk and Pemberton clubs are invited too.
We have also invited Donegal Wilson, the Executive Director of the BC Snowmobile Federation as well.
Please feel free to come out, find out what is being proposed, and what we are trying to do about it.
Everyone is welcome. Strength in numbers, so hope to see you there.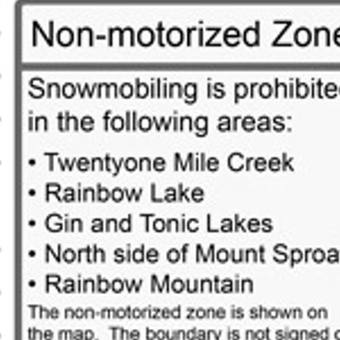 Blackcomb Snowmobile - Brandywine Base Facility - 2 Callaghan Rd, Whistler, VON 1B1