Black Tusk Snowmobile Club - AST1 2022 (2nd course)
Presented on Brohm Ridge in the BTSC Chalet
Instructor: Niko Weis Avalanche Education (www.niko.ca)
Includes Meals and Accommodation (Saturday night dinner, Sunday morning breakfast, Sunday lunch).

Course content includes: TWO FIELD DAYS (Most other courses only offer 1)

Classroom sessions on; risk, weather and snow pack, terrain, risk management and the latest inventions such as ABS.

Rescue gear practices

Field trips to recognize avalanche terrain, assess current snow pack conditions and practice safety measures

IMPORTANT: In order to be eligible for MEMBER rate of $370, you need to be a full club member. Trail pass holders will need to sign up for the full price of $415.
*(Courses, dates & prices subject to change based on demand and enrollment)*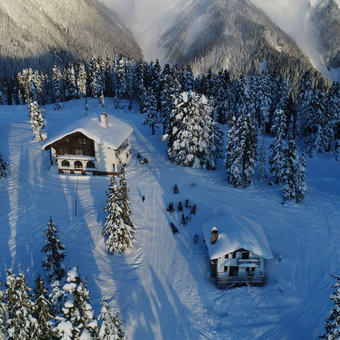 Brohm Peak, Squamish-Lillooet D, BC V0N 0A0, Canada - Top of Brohm Ridge at the Alpine Learning Center Chalet