Beginner Snowmobile skills day/Snowarama Fundraiser
Hosted and organized by members Payam K and Cory Leclerc of the Black Tusk Snowmobile Club. 9:00am - 2:00pm on Sunday, Dec 17/17
We are putting on a "Beginners" snowmobile skills and practice day for BTSC club members.

We will spend the day breaking down snowmobiling into basic elements, practicing each and then putting them together to build useful skills for backcountry riding.

The day will start at 9 am sharp at the Brohm Ridge Chalet where we will have a brief safety oriented session and talk about the day.

From there we will work on basic skills such as:
leaning

throttle control

finding the balancing point

body positioning

holding the sled on it's edge

getting unstuck easier, etc.

We will then break off into smaller groups and go to a safe spot to practice these skills.

We will also have a quick session on basic snowmobile mechanics, maintenance and repair tips.

There is no charge for this day, however we ask participants to put a donation towards Snowarama for the suggested minimum DONATION of $100 per person. Registrants will also be treated to a BBQ Lunch at the Chalet.

We only have room for 20 people in this event so don't delay. We look forward to seeing many of you on th hill for this fun event and helping us raise money for the Easter Seals Camps for kids with Disabilities (Snowarama)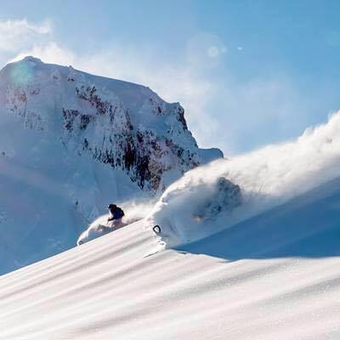 Brohm Peak, Squamish-Lillooet D, BC V0N 0A0, Canada